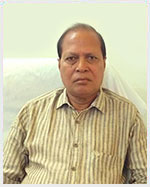 Shri Pradyut Kumar Mohanty
Chairperson, NAC Kuchinda
Kuchinda N.A.C was constituted vide Housing and Urban Development Department Notification No. 7955/HUD Dated 24.4.1969 and started functioning with effect from 1.9.1969. This N.A.C comprises of five revenue villages, namely Kuchinda, Saida, Kundaposhi, Ghosa and Mahuldihi. Kuchinda NAC provides the basic services (e.g. water supply, sewerage, Individual Household Latrines, Houses for all urban poor) to households and give a decent quality of life to its citizens, a clean and sustainable environment which will improve the quality of life for all, especially the poor and all urban households of the Kuchinda town.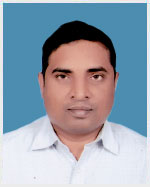 Bibhuti Bhusan Nayak, IAS
Executive Officer, Kuchinda NAC
Urban Local government implies the governance of an urban area by the people through their elected representatives. 74th Constitutional Amendment Act, 1992 provided constitutional status to local urban bodies. The objective of Kuchinda NAC is to provide civic services to the inhabitants of the town and extend basic facilities to the area and people which includes cleaning and sanitation work, street lights and its maintenance, supply of water, construction and maintenance of roads, drains, culverts, community centers, renovation of ponds, controlling mosquito and health hazards, regulating growth of the town in a planned manner, uplifting the status of the poor & destitute, implementing all kinds of welfare schemes of Government, taking steps to beautify the town and more provisions for convenience of the people through Market complexes, Ponds, Kalyan mandaps, town halls, Guesthouses and such other functions to enrich the living of the people of the town.